Accommodation in West Tatras, Rohace
If you are looking for an accommodation in the Western Tatras and the Orava region, you have the right address. We offer
cheap cottages and cabins
for rent in the Western Tatras and the Orava area. You will surely choose from the wide selection, even if you have more demanding requirements. The Western Tatras are part of the Carpathian mountain system, and although these mountains are not so high, you're gouing to love their captivating charm. Orava satisfy the desire of every lover of historical monuments. Do not hesitate and book your accommodation in cottages or cabins in the Western Tatras and the Orava region and enjoy a pleasant time with your family or with friends.
Search other regions

Oravský Biely Potok (West Tatras)

View on the map

Das Ferienhaus befindet sich inmitten des Wanderzentrums – unter den Gebirgen Roháče (die Westtatra) mit den Mölichkeiten sowohl einem anspruchslosen Wandern als auch Hochgebirgswandern und Klettern.
Price from (Object/Night):
1200 CZK
Capacity: max. 6 persons

Vitanová (West Tatras)

View on the map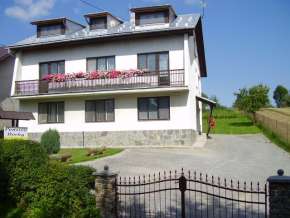 Penzion má kapacitu 29 miest (25+4) - 8 izieb - každá s vlastným sociálnym zariadením a rádiom a 1 apartman 2+2.
Price from (Person/Night):
250 CZK
Capacity: max. 29 persons

Cheap cabins and cottages in West Tatras, Rohace
Visit West Tatras and enjoy the beautiful mountain scenery and incredible views of the landscape. Modeled glacier relief along with waterfalls and lakes will inevitably take your breath away. Not only natural beauty will amaze you in charming region of northern Slovakia called Orava, where you can find one of the most picturesque and interesting buildings in Slovakia - Orava Castle. Take advantage of our rich offer of Accommodation in cabins and cottages and come to get know the Orava region and mountains of West Tatras in any season and you will not regret it.
Check more objects


Send your non-binding request and get the best offer from landlords
We recommend
Cabin Havlatka
Adrspach Sand Rock Natural Reserve




Cottage Winterflur
Giant Mountains




Cottage U Josefů
Šumava